Moving Offices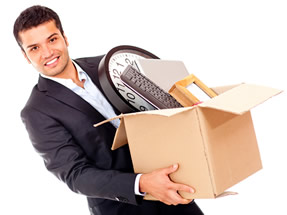 Moving the office is the service that you want in order to release yourself from the obligation to load furniture and wasting the time of your subordinates in transport to the new workplace. It is no longer needed to care for the safe removal of items from the old office because of the professional movers we have will take care of that. Our relocation companies in London gives you the feeling of certainty that you need when it comes to valuable antiques or important documents. Each piece of furniture and folders will be with you in the new office without breaking and without a trace of transportation and handling.
Moving into a new office in London is related to travel during rush hours of the day in which the stress of traffic is higher. If you choose our professional movers you can save this tedious part of moving the office . We'll remove everything you need without burdening you with thoughts of possible accidents and fractures of your belongings as a result of them. The only thing we ask you for is to call us for pre- order, in which our team of specialists in the field of relocation will decide how many movers you need so the working process to be most effective and complete.
During this particular this visit, we will give you tips on how to sort each subject and which is the easiest way to seamlessly unpacking afterwards.
It is desirable before we start work to put a note on the use of elevators at certain times. This will ensure a smooth transfer of the office in London, which will save thousands of problems with the neighbors because of their difficult movement on the floors.
If you follow this line of work and take advantage of our professional services you are guaranteed to feel satisfaction when changing a job location. The emergencies will be minimized and the annoying details will be left to us.