After Building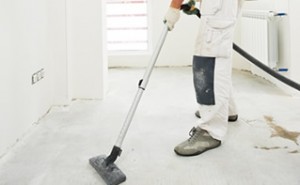 The repair of the house or office is a path to the dream flooring and the desired furniture. After completion of the work of the workmen, however, you have the feeling that it seems as if a bomb has dropped in the rooms. The remains of waste materials, fallen plaster, the remains of food and bottles of drinks – all this is only a small part of the picture after repair.
To enjoy your new acquisitions it is necessary to have enough time to clean. Sometimes you feel like you will never reach the cherished goal – namely, to see your new repaired or newly built home in perfect and finished appearance. You believed that after the wokmen finished with the walls and flooring, on the very evening you would drink a glass of wine stretched out on your new sofa?! Seeing the "damages", however, you realize that this is a mission impossible.
No, now there is a solution with which on the fastest way it will be cleaned and refreshed, and this is our service of after building cleaning. Call our team of cleaners in London and you will have a perfect home in a matter of hours. Entering after we have cleaned up, you might think that the picture of the condition after the workmen has been just a bad dream.
Forget about the dust, and horrifying traces of food and residue from tile laminate and tiles. You no longer have to deal with piles of waste that workmen leave behind. Cleaning after construction work is mission possible now thanks to our specialized cleaning company.
Leave the basic dusting and washing to us, and you just need to take care of the decoration and interior. Arrange your and belongings in your new home or office and enjoy the rosy dreams instead of nightmare nights spent in plastic. You will never spend weeks cleaning, because our professional cleaning after building does wonderful things in no time. Trust our professional cleaners to keep all surfaces flawless, thanks to the professional cleaning detergents they use. Without chemicals and strong scents, your house or office will be perfectly clean. You don't need to buy products with loads of unknown origin and uncertain effect. Our team of experienced workers will take care of that. Hurry up to book the best in the field of cleaning after building and enjoy the result achieved.