Hard Floor Polishing Services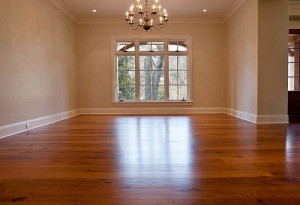 Cleaning your home or office in London is a task that requires save remove of the dust from the upholstery, the elimination of carpet stains and polishing of hard floor coverings such as tile, laminate, parquet, etc. The shiny floor always creates a sense of perfect purity, which provides the necessary comfort wherever you are. If you want flawless surfaces, then order hard floors polishing services that our cleaning company provides you with. It includes besides the natural wash also removing dust and dirt, and scour glossing material used in their manufacture.
The perfect polishing of our profesinolanilni cleaners in London will ensure that your floor surface is another mirror in which to look at. This service not only will help you to live in a perfectly clean house, and will protect the material from wear out and untimely aging. The regular polishing of hard floors in your home or office will keep longer the furniture and will save you unnecessary costs for unseemly repairs.
Floor deep cleaning
Remember the flooring is most vulnerable to contamination because all family members are walking around the house. However, this should not bother you, because we are with you. For cleaning the laminate flooring, we will choose specific professional detergents precisely for this type of floor. This will save time for scrubbing and polishing, as the ingredients in the properly selected detergent does the job very quickly and efficiently.
Forget about the universal products that you use to clean the floor. They irritate and damage the respiratory organs. Strong flavors used in their creation cause allergies that our professional cleaners will save you from. Order floors deep cleaning and enjoy the mirror floor, in which you can safely look at.
Allow your children to play directly on the flooring and give them a freedom to have fun, thanks to the professional floor cleaning in London.