End Of Tenancy Cleaning Service in London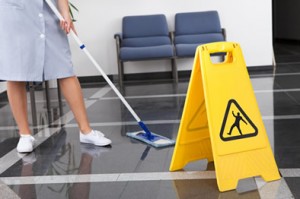 You are changing lodgings, you have bought the new office that you dream of and you are releasing the premises rented up to now?! Gathering the luggage takes time, but the subsequent cleaning is even more difficult task! You want to enjoy the moving in the desired office in London, and not to waste time in tedious cleaning of the old one?! Call us or simply fill out the contact form to order the end of tenancy cleaning service.
Our team of the best cleaners in London will do everything in your stead. They will remove the excess waste, will polish the furniture, will wash the carpets and will refresh the premises. There is nothing better than real professionals to clean up after you if you want the landlord to not call you with questions about why it is not perfectly clean.
Enjoy your new home or office and forget about the old rented premises, just ensure us the necessary access and let us clean. All that is necessary is to tell us the exact time to start and if necessary the time to end the cleaning. Then, you can start your favorite part of ordering of things dear to you in the new home or office.
If you own just rent-free housing, but do not want to waste time cleaning up after its release, then you can contact us. You don't need to remove your belongings in days as to polish the floor or wash the windows. You no longer have to abandon your current tasks because you have a bunch of end of tenancy cleaning work. Call us or simply fill in the online order form and on-site team of experienced cleaners will arrive on time that will take care of every inch of your quarters. Be sure to specify exactly what kind of cleaning service you want and how much you can spend on it.
Our specialists will develop an individual plan that will not let you pay for a service that you have not received. If you just want carpet cleaning in your home or curtains freshening, then use this exact order. Forget the tedious washing and wiping after another tenant. Take advantage of the end of tenancy cleaning service and let your perfectly clean home be a place everyone would want to live in.