Charity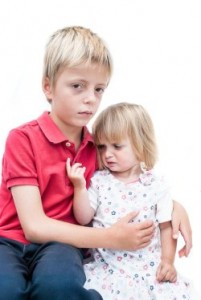 We are a company that strives to both the exceptionally high quality service and to socially responsible attitude to society as a whole. Great Britain is a country that makes us proud of its citizens, thanks to its developed economy and its drive for personal responsibility of each of us. Our country educates our children to appreciate each other. This freedom, however, obliges. Like any freedom, however, it needs nourishment and our developing as well. This inherent tolerance and dedication is hiding behind millions of deaths because of our country and ourselves. Countless British soldiers are fighting all over the world to provide us with the opportunity to develop and be proud citizens of our country.
The number of our soldiers who gave their lives in various military conflicts of the XX century is great, beginning with the first World War and come to the present day, where they continue to shed their blood in Kosovo, Iraq, Afghanistan, to defend the honor of their country, to enable the children and their families, to enable ourselves to live in a better world, a world without terrorists, world without tyrants, world without  dictators. A world in which the basic human right is to be free and protected in the most inaccessible places on the planet.
Towards these people, these patriots our charity is aimed, to families and children of those who can no longer care for them. Let us pay tribute to those to whom we owe our freedom, let us help the children to grow up as complete citizens of this community, to let them be in a serve with dignity, just as their parents did alive. Thousands of military children are left without parents, without a home, without the necessary support from their loved ones.
Thousands are homeless and those deprived of funds to continue their education. Thousands of these are defenceless and innocent children who need just one hug, just one nice gesture to make them feel important again, to realize that we have not forgotten them, to feel the love again. Deprived of parental care, these children need our support. No one can fill the loss of a mother or a father, but now we are their family and it is our duty to take care of them, it is our duty to give them what their own parents can no longer give – love and hope, hope for a decent life. We want these children to be proud of the fact that their parents and their loved ones died for this worthy cause, to be free. Our goal is, every little one without parents to feel  that the UK think about them in every moment of their life. Let's make sure that the millions of deaths because of us could be proud of what we do. We are all required to be parents, guardians and friends of these children. Therefore, our company decided to pay tribute to those gone and the deservedly to their descendants.
Every 10 % of the profit made by our company goes to these children. To have warm clothes in the winter, shelter over their heads, a better education, so that we ourselves have a better future along with them. Anyone can help, as long as there is a desire and love in the heart , we have found a way to do it , but there are many ways for everyone according to your possibilities you may decide when and how to help. There are countless organizations such as UNICEF and British red cross, who are involved in charity and need our support. That is where the money from our charity campaigns go, even if you do not have personal time to do it, you know that even with simple things like getting someone to clean your home, you have helped these children. And the next time you come home tired from work and see your home flawlessly clean,  you may close your eyes and see a happy child!