Deep Cleaning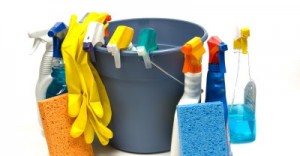 Deep cleaning is a new service of our  specialized cleaning company in London. It gives you perfect results, by removing the dust and the dirt in depth. Cleaning every corner, polishing the floor and laundering fabrics are part of the process of deep cleaning, which guarantees perfect hygiene within hours. It will keep the colors of the carpets fresh and bright, it will eliminate stains and will reveal the beautiful highlights of your expensive flooring. The concern of spotting the fabric of your favorite sofa will remain in the past, because the best cleaners in London will take care of that.
Materials will be retained for long due to regular washing. It will eliminate the need for replacement of furniture and will reduce the repair costs. The flooring is a great way to demonstrate taste in home decor. However, if layered with mat of dirt, then their beauty will become a minus. Therefore, the deep cleaning service is a mandatory element of the home care. It not only will sanitize to perfection every corner, but will also reveal the original radiance and fairness of your furniture.
Deep cleaning will provide you the comfort that you need when you are relaximg or having guests. It will ensure you a flawless home. The cobwebs are annoying trifles that you do not notice, however, everybody else would see them! We say no to these concerns and give you the freedom to use your home without unnecessary embarrassments.
If you have a party, but on the next day you prefer to lounge on the couch, then again the deep cleaning service is for you. Even on waking up you will find yourself in your perfectly cleaned house in which there is no trace of the last night's crazy party.
Call us now and book our professional cleaners in London that will impress you with their speed and perfection of work. Rely on our deep cleaning services that will remove the stains, dirt and dust that you even never knew about. Without any raising costs and redundant conditions, a clean home is an accessible service for which you dream.