Boxes and Packing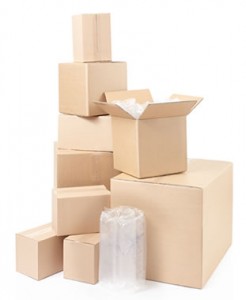 The boxes for your belongings and their packaging are an important part of the moving process by which you ensure that your favorite items will not be broken or scratched. Already on the market you can find specially created for this purpose materials with which to secure the fragile values. Our team knows that your belongings are real jewels, and that's why we take care to perfectly pack them in specially designed boxes for this purpose.
Sorting each piece of luggage this way ensures safe transportation and easy unpacking after that. All your items will be sorted and collected precisely. Chaotic clothes and home accessories throwing is a problem that will be eliminated with the appropriate packages. Therefore, you should take advantage of our offerings in this section so the moving to be quick and the unpacking enjoyable. Order our special boxes with which the professional packing of our movers in London, will secure your belongings and limit the unpleasant situations.Forget about the mess concerned with the vast amount of luggage scattered all over your home. If your last moving has been associated with unnecessary nerves and hours spent in packing and unpacking, then it is time to trust our specially trained movers to pack your bags and make sure it to take as little time as possible. The professional boxes and the special packaging materials will be useful for each item, as they provide you security and guarantee you peace of mind.
If you want to keep your recent framed photos or not to break another vase, a gift from a dear person, then immediately order our professional packing boxes that will keep the integrity of each item. The professional movers will give you tips on how to make the packaging of your luggage if you want it to be at most quickly and expeditiously. Call the phones listed and take advantage of our exclusive offers for luggage moving, quality packaging and boxes and their secure transportation.